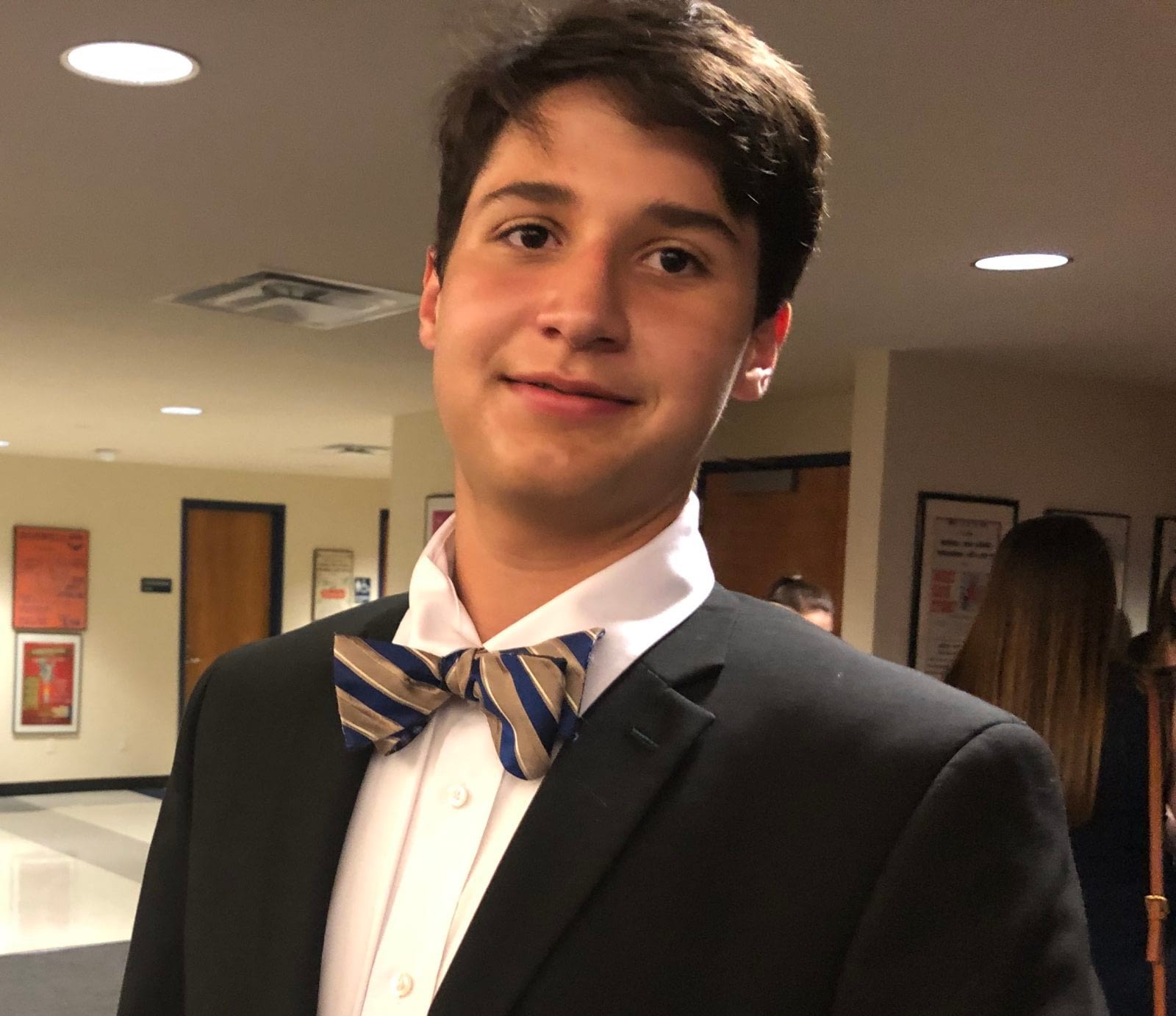 Warning
Warning
Warning
• THIS PROUD DAD MOMENT CONTAINS GRAPHIC AND BRAGGADOCIOUS MATERIAL.
• IT MAY NOT BE SUITABLE FOR ALL AUDIENCES!
• IT COULD CAUSE DYSPEPSIA FROM SACCHARINE GASCONADE.
I used to Facebook post crowing items about my sons' stuff to help communicate what was going to my mother regarding her grandchildren. She almost demanded I do it. That way, she could get photos and stuff in one place. Yet such a post gets a little addicting to a guy who identifies mostly as a dad. So, in Nonie's honor, I commence bragging about my son.
I'm attending Emmons's graduation ceremony in a few hours. His class, which he will be graduating in the top 4%, is large enough to be held in Dickies Arena, the same place we saw some grand champion rodeo thingy. He's graduating with a butt load of honors. And my pride might be sinfully bursting at the seams. This has nothing to do with parenting, and I will abjure any utterance to the contrary. He did all the work and had a natural scholar's acumen. He received many honors and awards for his attitude and spirit throughout his education, which shows he just naturally strived for academic excellence. His grade point average was something like 104%! Well done, Emmons. Nonie would be as obnoxiously proud as I am.
Proud Dad Moment – Emmons's Senior Awards and Honors include:
• Honor Graduate – Top 10% of the class
• UIL Scholar Award – Top 10% Seniors, based on participation in UIL Sponsored event
• President's Education Award – a cumulative GPA of 96 or better with two commend STARR test or two AP test scores 3 or higher
• Pioneer Excellence Award for AP Physics II
• NASA High School Aerospace Scholar
He also qualified for AP Scholar honors and an AP Capstone Diploma, but that happened after students' honors were printed.
PS. I had to use a thesaurus to discover the word "gasconade." I have never heard it before this morning—many apologies (especially to Wayne) for the smarmy writing.
PS. PS. Wayne might have his own Proud Dad Moment as became a GRAND-DAD, which is as fantastic as mine, but he would never stoop to smarmy writing.
PS. PS. PS. Photos to follow