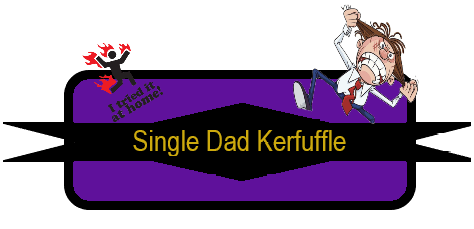 We might have gotten some shit in our water, as a side effect of the botched rolling blackouts during this Texas Big Freeze. Our water trickled out along with the power but remained off quite a bit longer. I don't know how much our lack of water was based on frozen pipes in the apartment complex or if Fort Worth turned off our water. It matters not; what does matter is we didn't have water for about 36 hours. That in itself was a trite inconvenience (we can always drink Bourbon). What mattered is three men in one apartment, didn't connect the real problem of a waterless lifestyle until it was way too late. Viewing the preverbal optimistic silver lining, our olfactory discomfort triggered an amazing use of all those STEM classes so espoused by our school district.
Emmons will leave for Texas A&M next Fall. He wants to double major in Physics and Engineering. Standing in front of the microwave, he quipped, "Fun Fact: a ½ gallon Mason Jar full of snow takes 00:06:00 in the microwave to meltdown to about a pint of water." He continued, "We've got the math and can now figure anything out. Let's see… it's going to take a little over 21 minutes to flush the commode."
I started to poke a little fun with optimization questions. "Does it have to be fully melted to flush?" "Can you overheat a smaller amount of water to expedite the melting process?" and "Can you alter the chemical makeup of the solution to expedite the melting/flushing process (I.e., add salt)?"
I got some eye-rolling, and he recruited his young brother to follow him outside to fill 6 of said Mason Jars with snow.
I tried to help ? and accidentally moved the tank stopper a little when I tried to speed things up by dumping in a whole popcorn bowl of snow straight into the tank. I was immediately removed from the project, sent back to this keyboard, and told I can't leave until I think about what I have done. I was also asked to do the math because I set the project back, "Damn near 18 minutes."
Gotta love those STEM classes!
What's been your biggest problem during this Declared State of Emergency? I hope everyone is safe, warm, and well. After that, I hope you are having fun with your kids!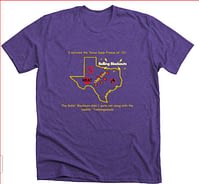 You've "Been There! Done That State of Emergency!" but, don't have the T-Shirt yet? Or maybe you just want to show solidarity for us frozen ones in Texas!
<—– There is your chance! All proceeds help the Ratliff Boyz do something cool!