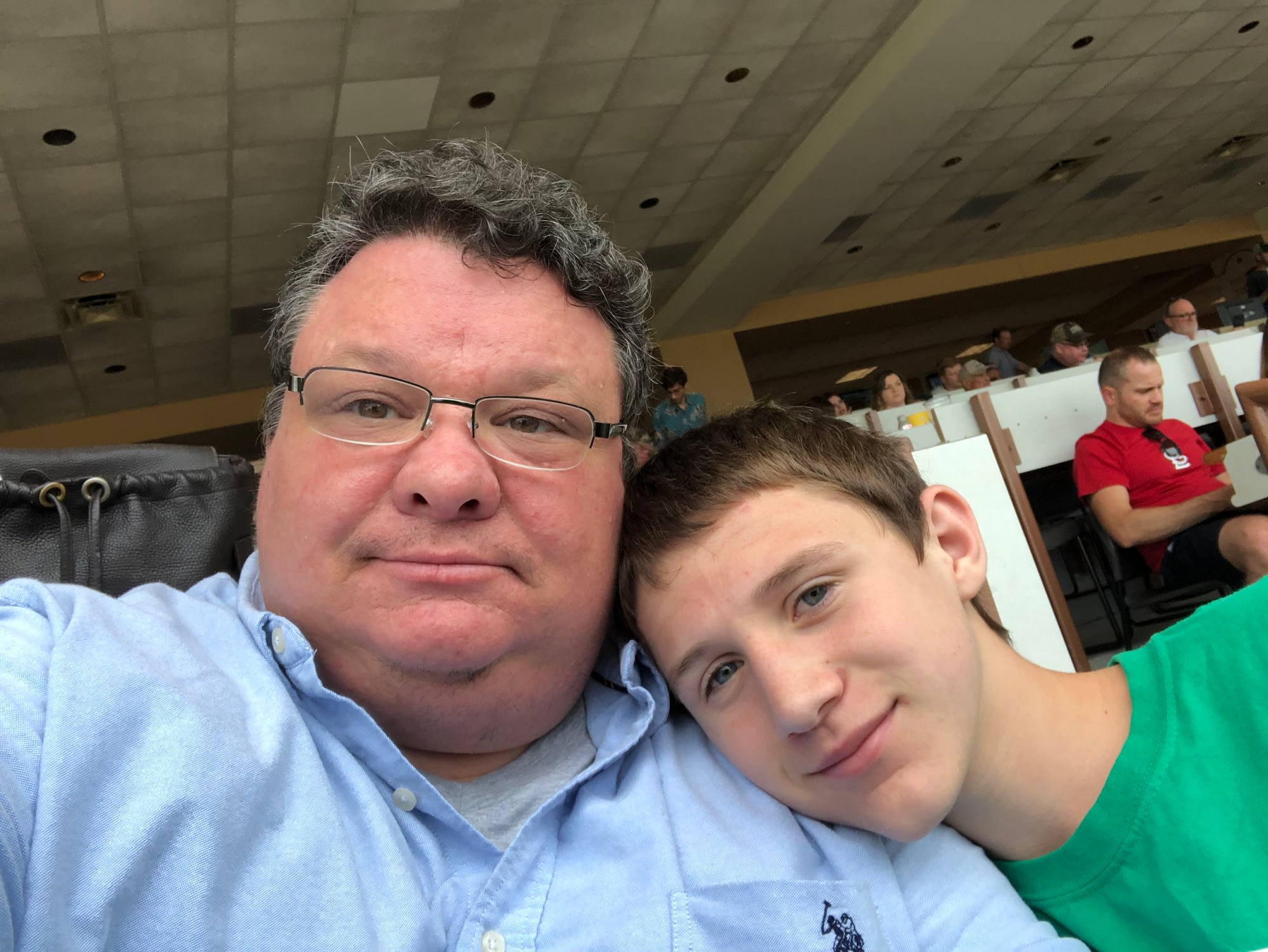 Father-Son Bonding Milestone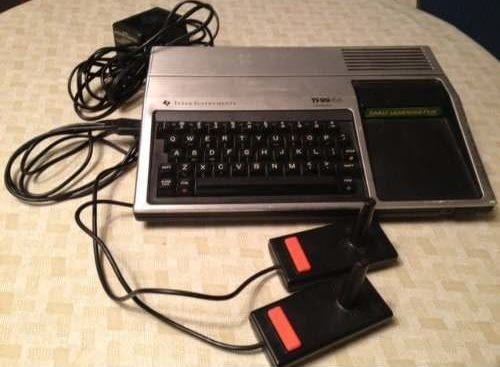 We just had a Father-Son bonding milestone moment! Elias and I were talking about computer skills and our new computer, aggrandizing the recent accomplishments of building our own new machine. Then I started reminiscing a bit about my early computing endeavors. I could tell it was mind-numbing reminiscence as Elias kept repeating "yeah… yeah… uh-huh…" at every statement I offered and started to nod his head indiscriminately. It dawned on me that though I am not a techie computer person with formal education, I have been doing computing recreationally for a hell of a long time.
I tried to describe my first home computer, a Texas Instruments TI-99/4A. I found an image of that computer model on the web as Elias's eyes turned glassy. I offered a monologue on how the memory of his phone was 1,000's times larger than that whole computer. I told him how I would write programs in Basic and save the data on a cassette tape recorder that I had to start and stop manually. My reminiscent included an anecdote about writing a program that generated random answers to yes-no questions people inputted, a virtual Magic 8 Ball. I won a media fair at my middle school with that program and got to take it to a regional media fair which was a qualifier to the Indiana State Media Fair. By this point, Elias was almost comatose; he didn't even acknowledge that I didn't make State. I think Elias entered rigor mortis when I described the little animation sprite graphics I created with that first home computer. He never made it to my declaration that I've had an email address since the mid-1980s.
What Father-Son bonding milestone moment, you might ask… killing your son through reminiscing!
Our Current homebrewed Computer
I need to describe our 2019 computer build. I'll do a little blurb here. Yeah, right; who are you kidding?
Ratliff Boyz's 2019 build:
CPU: AMD – Ryzen 7 2700X 3.7 GHz 8-Core Processor
Motherboard: Gigabyte – X470 AORUS GAMING 5 WIFI ATX AM4
Memory: Corsair – Vengeance RGB 32 GB (2 x 16 GB) DDR4-3200
Storage: Samsung – 970 Evo Plus 500 GB M.2-2280 Solid State Drive
Storage: Toshiba – X300 6 TB 3.5″ 7200RPM Internal Hard Drive
Video Card: MSI – GeForce RTX 2070 8 GB
Case: Zalman – ZM-Z9 NEO BLACK ATX Mid Tower Case
Power Supply: Thermaltake – Toughpower Grand RGB Sync Edition 850 W 80+ Gold Certified Fully-Modular ATX
Operating System: Microsoft – Windows 10 Home OEM 64-bit