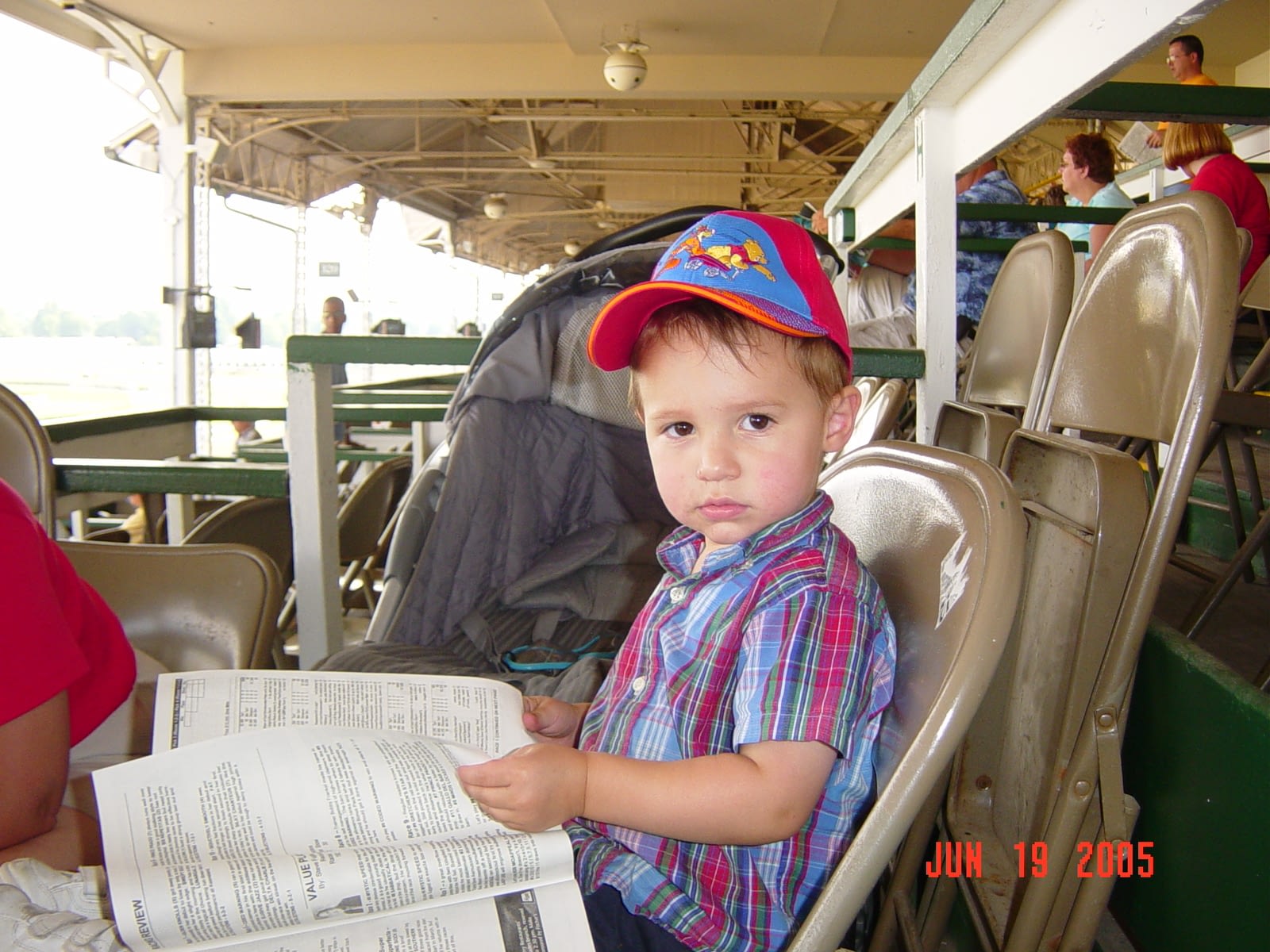 My Analysis
I'm embarrassed to admit, February of this year saw the bulk of my handicapping efforts for the 2020 Derby. The Kentucky Derby futures wagering – pool 3, has become one of my favorite weekends. It's the weekend that reignites my flaming torch of passion each year for the Kentucky Derby. I start preparing for it, usually just after the holidays. In February 2014, I wagered for California Chrome to win and made a whimsical $2 exacta box with California Chrome and All Other 3-Year-Old Males. That silly $2 bet won me enough money to fund an online horseracing account for three years. It also cemented my ritual for starting my Derby handicapping process during Pool 3 of the futures wagering.
Pool 3 arrived this year doing its job, stoking my Derby enthusiasm. I could clearly see, even then, Tiz the Law was the horse to beat in the 2020 Derby, but a horse that obviously strong makes handicappers little money. So, one begins to strategize how to build something around the firm favorite. I believed Ete Indien or Nadal could beat him. So, I wagered Ete Indien to Win and a Boxed Exacta with Ete Indien and Tiz the Law in the Kentucky Derby Future Wager Pool 3. Then the COVID-19 Pandemic and the Second American Civil War hit, postponing the Derby. Pandemic unemployment, contentious unilateral decisions by my sons' overbearing mother, parental concern over distant learning difficulties, the cacophony of civil and political unrest plaguing our country, social distancing, months of doing nothing, and a generally depressed mood severely wained my usual passion for this year's Kentucky Derby. I quit even reading racing news headlines.
Wham! Bam! Thank you! Ma'am! It's the first of September, and they're running the Derby on Saturday! To my chagrin, a quick check of the field showed neither Ete Indien nor Nadal had weathered the storms on the detoured and washed out Road to the Derby.
I had to get quickly caught up on the pandemic forced developments. The Belmont Stakes ran on June 20 at a shortened 9 furlongs, with Tiz the Law as the winner. The Kentucky Derby will run on September 5, and Preakness Stakes will be October 3. The races are very spread out this year.
So, after winning the Travers Stakes on August 8 and remaining undefeated in his 3-year-old year, Tiz The Law remains the extremely favored horse for the Derby and a likely winner of all 3 Triple Crown races. Which begs a new question: with no stamina test, and the one race's distance shortened, would Tiz be a genuine Triple Crown winner?
I say, yes. A horse can only win the races he runs. It's not Tis' fault that a pandemic made the races all wonky. Besides, it's already assured that there be a nice long line of mares waiting for him to be put out to stud. And what more can a guy really want⁉ But, that is a tangent we can debate later.
Now, I still owe my friends my traditional Derby prognostication and handicapping. It's my annual labor of love that I started doing for my mother back in the 1970s. But, this year, I have not put the usual amount of handicapping work that I have done in the past. I don't know much; I do know things are going to have to fall quite particularly odd for Tiz the Law NOT to end up in the winner's circle. His start position is inferior, but is that enough to allow another horse to sneak past him? I don't think so this year with the three favorites all drawing outside posts. Have you noticed I haven't mentioned any other horse's name up to this point?
Handicapping this race has a straight forward winner, 1 – Tiz the Law. Place and show appear pretty settled in popular opinion, 2 – Honor A.P., and 3 – Authentic. I'm not so solid on either Honor A.P. or Authentic; they have plenty of chinks in their armor. I don't see any straightforward horses for place or show. All three favorites have the far outside post positions. So, does that negate post positions being much of a factor?
I hate it when my handicapping matches the morning line! That kills my betting options. Or does it? I see weak spots in everyone's calculations that we might be able to take advantage of and find betting value. I vastly prefer to find something on a racing card that others overlook and then utilize straight forward win, place, and show bets with an occasional exacta bet. That just won't work in this Derby, Tiz the Law is too strong. Let me talk through an exacta wheel.
First, I think Authentic has peeked for the year, a great horse, an outstanding jockey, and a living trainer-god-legend; yet, the horse is fading and draws a sucky starting post. Any Baffert horse automatically becomes my sentimental favorite. We shouldn't let emotion guide our handicapping. He came in second to Honor A.P. in the Santa Anita Derby. Let's note that his recent races suggest a midpack finish, and hasn't raced in almost 50 days, but his connections deserve great respect. I think Honor A.P. peeked in the Santa Anita Derby. Authentic beat him in the San Felipe Stakes. He was defeated in his last race where he was the favorite.
With no clear second horse and a field of capable long shots, here's my question: does a wheel bet become a bet with a lot of value? It looks that way. A $2 Exacta wheel bet, on this year's Derby with Tiz the Law as the hub, would cost $34; is there enough value in the medium to longshot horses to make that a good bet? Based on the morning line odds, only two horses placing second to Tiz the Law would cause the exacta payout to not cover the $34 exacta wheel bet, Honor A.P., and Authentic.
I'm thinking, I should drive over to Lone Star Park, get close enough to the building to pick up their WiFi network, and placing an exacta wheel around Tiz the Law.
I'm completely sold on Tiz the Law! But, I remember everyone feeling the same about Orb, also a 3/5 favorite, in the 2013 Preakness Stakes (watch it in the side panel above). As the Kentucky Derby is the second leg of this year's Tripple Crown the circumstances are comparable.
What says you?
2014 Derby!
Go California Chrome
2020 Kentucky Derby Info!
Check out the Derby's website!
2013 Preakness Stakes with Orb the 3/5 Morning Line favorite: