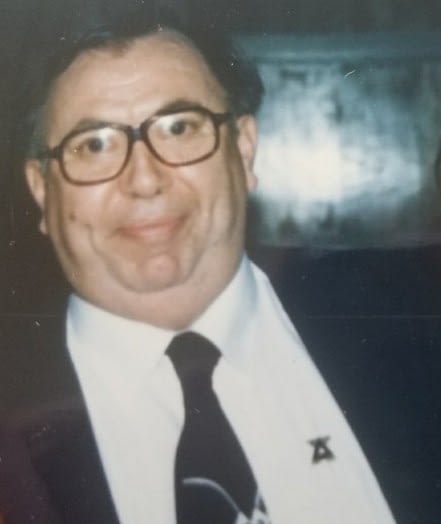 Purdue Personalities!
A few weeks ago, I asked fellow Boilermaker folks about their favorite Purdue Haunts. I got such a fantastic response, it got me thinking more of the days we spent with her…
started recalling some campus personalities I knew. I'm sure Purdue's people of prominence change from time to time, as the popular hangouts have. I wonder who was the notable Homo sapiens on campus at different eras in time. Who are the renowned people most students know today?
There may be more than 40,000 students, but someone always stands out in a crowd. Let's make a collection of such people, but skip sports stars or famous astronauts or popcorn magnates, unless you actually interacted with them. I've got a sports star on my list, but we sat together in a class.
Who Were your favorites?
Help me develop a list of Purdue Personalities by leaving a comment! I'll collect them and summarize them in a Post.
Here are a few of mine, I'll write a post on each over the next few days (or weeks).
My Purdue Personalities are:
• Brother Max (Evangelical provocativeer)
• Dr. Tom Turpin (Entomology 101 Prof.)
• Dr. Kermit Scott (The Frog was named after him)
• Mark O'Hare (Art Gallery comic strip – artist)
• Glenn Robinson (Big Dog and classmate)
• Amelia (Dr. Santogrossi's dog)
• Brother Basil Bouch (My Friend and Campus Saint)
I'll start with one of the dearest men I met on campus.
– Brother Basil Bouch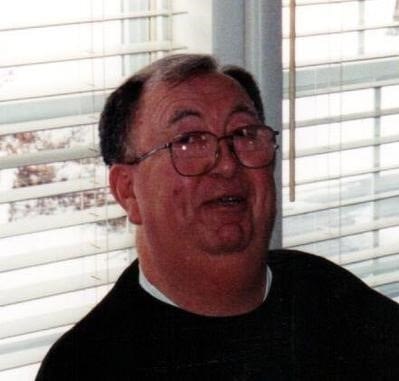 I first met my most favorite of Purdue Personalities, Basil Bouch at a Purdue ΔΧ rush party in 1987. The rush party… It was… a last-ditch expression of romantic nostalgia for our father's era of fraternal debauchery, an expression of the ethos mythicized in the movie Animal House. My first thought was, "why is an old guy living in a college fraternity?" My brief encounter with him that day is not an anecdote one speaks of when writing an admiration post of one's life role model. Yet, I can say that it dented and scratched the gilded armor of naïveté that I, a sheltered bumpkin, had brought with me to university.
He was just 54 at the time; that doesn't seem very old now, but I thought of him to be in his 70s. My next few encounters with him revealed a puzzling old kook that identified himself with the Jesuit monastic order and seemed to socialize exclusively with people a third of his age. To quote a song from a few years later, "Things That Make You Go Hmmm…"
I'd often see him walking around campus. He walked slowly with a cane and a limp, his belly promptly leading the way and his head tilted back in such a way for his chins to seamlessly disappear into the neck of his flannel shirt, nostril hairs looking almost like a mustache. Suspenders often framed that belly and crossed over his back, not so much to keep his pants up, the belt did that, but more to identify himself as a non-student. I would uncomfortably chat with him when he'd pounce on me at the student union. "Mr. Ratliff, have you made a decision about which house to join?" Or elsewhere, "Mr. Ratliff, I'll see you next week at the pledging ceremony?" I was indeed uncomfortable, but shortly after pledging the house, I started finding myself compulsively dropping by his room/office in the frat house basement. "Brother Ratliff, how are your classes going?"
Even though I was in a most egocentric stage of life, I learned the limp came from a jeep accident during the Korean War. He was affiliated with the Franciscan order, not the Jesuits. He was only one step away from his final vows to that order when he quit and went to barber school. He had a barbershop on North Western Ave. for many years. There he became affiliated with ΔΧ brothers while cutting their hair. These guys offered him the job of Fraternity House Pop. He was to be a kind of chaperone, a presence of an adult to keep the frat boys in bounds. By my time, he had a room elsewhere on campus, no longer living full time in the frat house. Yet, he was at every function, every party, and most meetings. He was poured the first beer from a keg. He played Santa each Christmas, posing for the proverbial photo with a house little sister sitting on his lap. Many a drinking song was parodied in his honor or rewritten to include his name.
I know, it might seem like I paint a pathetic picture of a middle-aged man relishing life in the debased world of young men's first miss placed steps into freedom and adulthood. Yet, nothing could be further from the truth. Over the next 7 years, I began to know and greatly, deeply admire him. I discovered a very spiritual man who felt called to a mission of service toward young folks coming of age. As much of his good works and ministries were behind the scenes and confidential, that initial impression of a "Bad Grandpaw" was difficult for many to see pass. But, those with wise eyes saw a saint caring for his flock. He knew every alumni, he knew every parent, and he knew how well each of us was doing in class. I began to notice him on this or that organization's board of directors. Brothers, with no previous evidence of empathy, mysteriously ended up working on various philanthropic campus projects. Students who turned refreshment into excess somehow found their way to campus counseling services or an AA meeting. A substance-free 12-step House appeared almost overnight on campus, right across the street from good 'ol ΔΧ. And… Brother Basil was hosting it. As for me, I couldn't find the same supportive connection to the church that I was blessed with in high school. Basil introduced me to an ecumenical group on campus and that helped with the transition. Even as a staunch Catholic he never evangelized or even talked about religion. He just lived it. Mother Theresa served the poor of Calcutta, Brother Basil served Purdue students. You can't help the Calcutta poor without going to the Calcutta ghetto. So, living in a frat house was his calling.
I was blessed with an additional avenue to get to know this man better. He no longer drove, I believe this was due to his war injury. So, one afternoon, he asked me to drive him to Terre Haute. This drive turned into an annual ritual over the next four or five years. It seemed he had spent a good chunk of his childhood at the Gibault School for Boys. During his time, many of the residents were there as a reform school arrangement; but, Basil's situation was more that of an orphan's. Every year he'd return to the school, made an anonymous donation, and receive a tour of the grounds with updates on the school's projects. While attending that school as a boy, he would do chores at Carmelite Monastery across the highway from the school. So, after our visits to the school, we'd always drop off a large box of chocolates for the nuns at the convent. The nuns would invite us back behind the cloister, so Basil could visit face to face. I'd then disappear for an hour or so, hanging in the bustling town of Terre Haute. When I returned and picked him up for his ride home, he would be in the best of moods, telling stories and reminiscing full of joy. Once back in Lafayette, we'd always end the day either at Harry's Chocolate Shoppe or The Knickerbocker Saloon for a couple of rounds of beer!
Brother Basil T. Bauch died Tuesday, May 16, 2017, at the age of 84. – His Obituary
?? Here's to Brother Basil! ??
?? Brother Basil! ??
?? Brother Basil! ??
?? Here's to Brother Basil! who's with us tonight! ??
?? He's Happy!?? ??
?? He's Jolly!?? ??
?? He's Horny, By Golly! ??
?? Here's to Brother Basil! who's with us tonight! ??
If any of you remember this man, I would love to read some reminiscences in the comments! Brother Basil the best of Purdue Personalities.