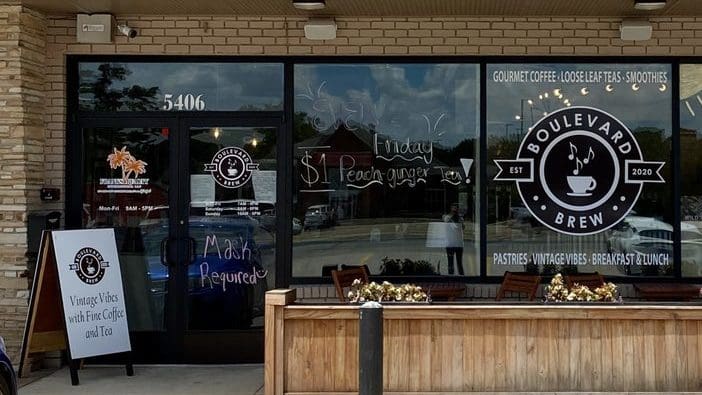 OH! My God! Woo-hoo!

I might have found a place where I belong in Fort Worth, Texas!
A fantastic find for the rejuvenation of my soul!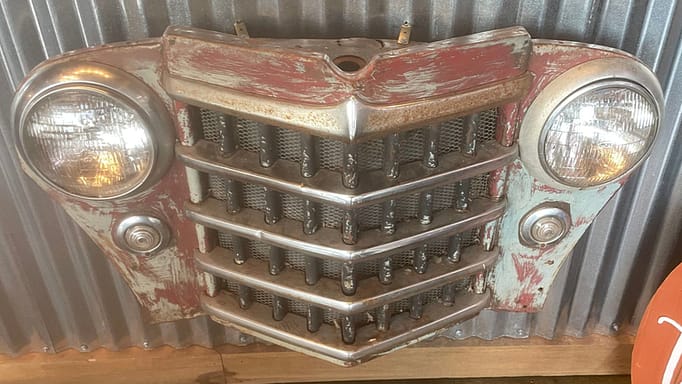 My review of Boulevard Brew
A coffee house in River Oaks, Texas.
Yes, I finally unearthed a wee bit of Fort Worth Nirvana. It has taken six years, but it is there. Thanks to a pandemic spawned downsizing necessity that led us to a new Fort Worth neighborhood, wedged between the cusp of a gentrifying area, a blue blood borough, and a hood where rent should include ammunition, our Fort Worth point of view has altered. This new frame of reference has revealed a few new Fort Worth gems. I have a feeling I'll go on and on about Salsa Limón's tacos that have no equal, but that's for another rambling post on another day. Today, this keyboard spews my lengthy sentences to espouse the goodness of a funky coffee house joint called Boulevard Brew at 5406 River Oaks Boulevard, River Oaks, Texas, about a mile from the new apartment.
I've always found a little more balance in my life when I had a few regular hangouts around; either a reclusive restaurant (The Parthenon in Greenwood), a peculiar pub (McMenamins Grand Lodge in Forest Grove), a cozy café (The Blue Café just off Purdue's campus), a gritty greasy spoon (Jr's Cafe of Saginaw), a bizarre bar (The Cowgirl Hall of Fame in Santa Fe), a hidden hole-in-the-wall (Las Delicias in Española), or a freaky fellowship (my Masonic lodges, the Indianapolis Bonsai Club, or any one of several Presbyterian churches). So, unfortunately, upon arriving in Fort Worth in the spring of 2015, I searched for some venue to find a foothold for my sense of belonging in this strange new cowboy land and didn't find it right away (The Cup, Howell's Western Café, nor the Pure Café). Yet after several years, slowly some places emerged like the above said JR's and The Eagle's Nest. Additionally, lately, Elias and I have been exploring the lakeside establishments on Eagle Mountain Lake, finding a few to frequent (Augie's Sunset Café). But, no place has excited me more than Boulevard Brew did tonight, at least in a decade or two.
When I walked into the Boulevard Brew carrying the new rollable DGT chessboard that the Boyz gave me for Christmas (they shouldn't have – it cost twice as much as I could afford to spend on them), the barista called out to me, "You just missed chess night." Sarah, a twenty-something provider of caffeinated liquid goodness, smiled a delightful charm-distributing smile that reminded me that I'm a 53-year-old man.
"Excuse me," I squinted. Sarah explained that another barista had started a chess night to promote the most excellent of board games. Then, she proceeded to pour me a cup of joe and took the hint that I prefer mine black without any ceremonial formality or inflated descriptive java jargon. Excessive vocabulary goes into my prose, not my coffee cup. Then it hit me, joy, "THEY HAVE A CHESS NIGHT!"
I should also note that shortly after the chess night revelation, it also hit me that the coffee cost $3.25. But then again, like the pretty young girl's smile, a three-digit price tag on coffee also reminds me I am a 53-year-old man. So this price shock is not the coffee house's problem, but mine. You see, a cup of coffee in 1968, the year I was born, cost $0.40 (The Price of Coffee the Year You Were Born). So even though that the 1968 .40 ¢, when adjusted for inflation, is equivalent to $3.19 in 2021 dollars and the average price of A Cup of Coffee in Texas right now is $2.52, I'm still psychologically stunned at the concept of that charge. Nevertheless, it's a very fair price, considering the ambiance and CHESS NIGHT.
Then, get this, it's no joke; I struck up a joyful conversation with some dude with a fantastic chest-length beard named Joe. Oops! The dude was named Joe, not the beard. Did I compose a dangling non-participial modifier or something (Jeanne Shafer Apple Bedwell or Kelly Short – some grammatical help here, please)? Writing was more manageable when I could run a draft by Mom, ugg.
Anyway, I was having a cup of joe with Joe, AND he was preparing his DM's notes for his weekly D&D campaign night. So, setting aside his homework, Joe offered me a monolog on the high quality of baked goods Boulevard Brew offers. However, I quit listening because I was still soaking in the fact that the most excellent of roleplaying games, D&D, also took place at these tables. So, chess and D&D (and tasty-baked-goods-whatever), I did call this place "Nirvana" at the top of this longwinded text, remember?
As for the ambiance mentioned above, the front room looks like a clean café trope should. You see a barista's station, a counter with a cash register or rather a new-fangled Apple touchscreen thingy, baked goods in a display case, a collection of 1950's celebrities' photographs on the wall, a few high tables with stools, a comfy couch with a coffee table displaying some artsy magazines, USB plugs nearby for charging devices, and chalkboard menus (got to have chalkboard menus even with today's tech). Yes, cliché; yes, clean. Yes, I know.
But, keep looking, and you'll find local artwork on the walls, more seating in a room behind the barista's station arranged in little nooks of more comfy couches, and space for a band. A closer study of Boulevard Brew will show the comfortable sofas, coffee tables, lamps, and other furniture accessories are 50's/60's retro.
Wait! Wow! Did I gloss over "space for a band?" Whoa! I checked out their website, and I found live music dates! Weekly live music! Kwin Smith, "we'll put the band back together, do a few gigs, we get some bread. Bang! Five thousand bucks."
Sarah added that Kris Franks, the owner, has applied for a beer and wine license. They are planning to set up a bar and keep later hours. Right now, they remain open till 6:00 PM. Am I dreaming? Does this place exist?
By the way, I'm not too fond of text with more than one exclamation point. It makes me dyspeptic. It's cheap and silly. I'm sorry; I humbly ask for forgiveness.
But, do you blame me?
Coffee! Caffeinated liquid goodness! Chess Night! D&D! Baristas! Delightful, charming smiles! Local artwork! Joe's fantastic chest-length manly-man beard! USB outlets! 50's/60's retro interior design! Chalkboard menus! Weekly live music! Future booze flow!
All for $3.25!
OMG!
I am mostly sure I haven't hallucinated the place. I could have slipped into Oz or something. I'm going to go back tomorrow after a session with a client. I need to prove to myself the place is real. I'll offer an excuse that I need to take some photos for this review; I need some images other than the stock one I'm using now. I couldn't just gank some images from their website; that would be a copyright infringement. The last thing I need is a cease and desist letter from their lawyer, especially after giving the place such a scathing review. $3.25, indeed!
Please, note: I have some additions, improved formatting, additions images, and a wee bit of editing I want to do to this post. but, I had so much fun writing it, I just wanted to get it published. Like, what the hell is "FUNCTIONAL TEA FLAVORS?" I need to know. So… More to come. – Michael